Thank you for reading this article, which will give you information about the upgraded account.
Upgraded version of the account is the upgraded optimization that bases on the specific service of the basic version.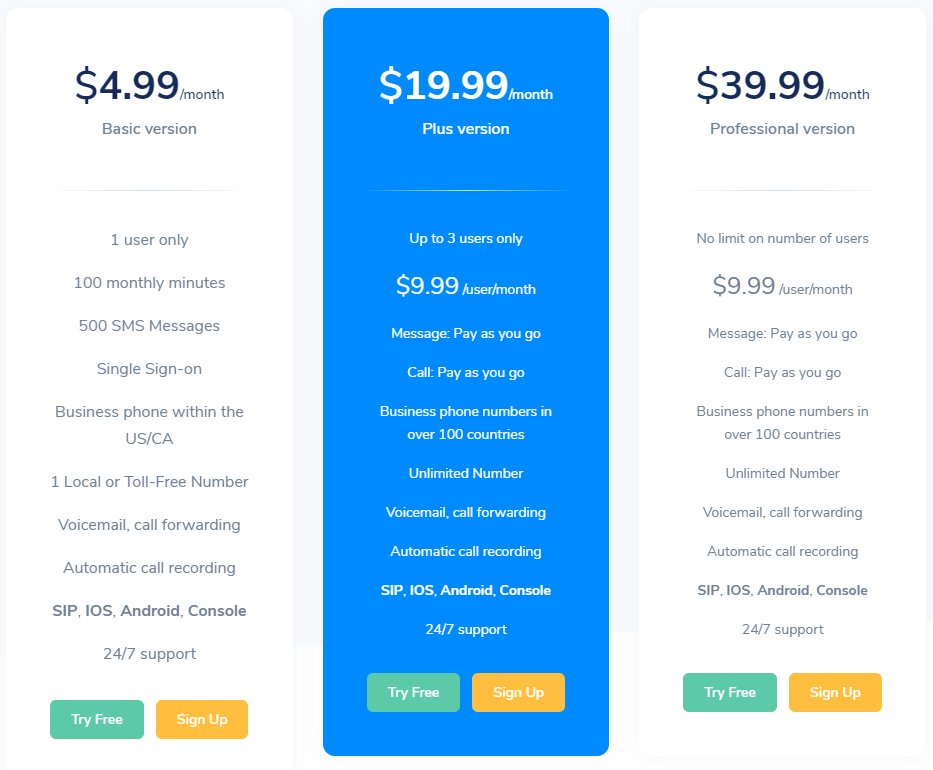 the users are provided:
Available for up to 3 users;
$9.99 each user per month;
Phone call and texting have a Pay-As-You-Go approach after the purchase;
Can make business calls over 100 countries and regions: To achieve international low-cost and barrier-free business conversation for you;
Unlimited quantity on numbers: This allows you to achieve number specialization, assigning different numbers to different countries or regions, and avoiding confusing customer information;
Services for voice mail and call transfer: When you are unable to answer the phone in a timely manner, IntBell provides you with a mailbox service that stores and transits voice messages using the computer processing system on the Telex network. When you have set up a transfer number, people will call to the phone you have set up, you can use that phone to conduct business conversation.
Automatic call recording: In order to avoid important information being forgotten after the call, we provide you with automatic call recording service.
Support SIP, IOS, android and console: No need to worry about the operating platform because of the strong compatibility.
24 hours a day to provide service for you and solve your problems.