Thanks to reading this article,which will help you figure out how to set up a call forwarding problem.
IntBell supports call forwarding setting.
Find the Phone Number management page on the home page.
Click the button of setting call forwarding in Number List.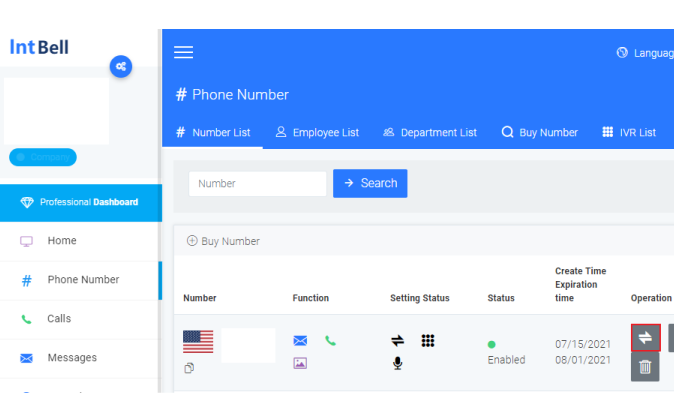 Enter the number to be transferred to on the Call forwarding settings,
Tick"Yes",then click the button of Submit to complete the operation of call forwarding setting.