Thank you for reading this article, which will help you setting an SMS notification for the caller or yourself.
First of all, locate Number List in the Phone Number page, click the setting icon next to the number for which you want to set SMS notification for missed calls.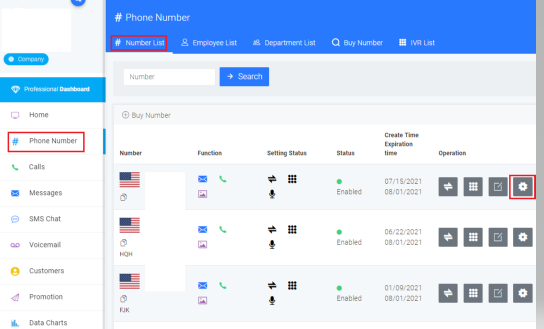 Select the box in the Notification Of Missed Calls in Number Setting.