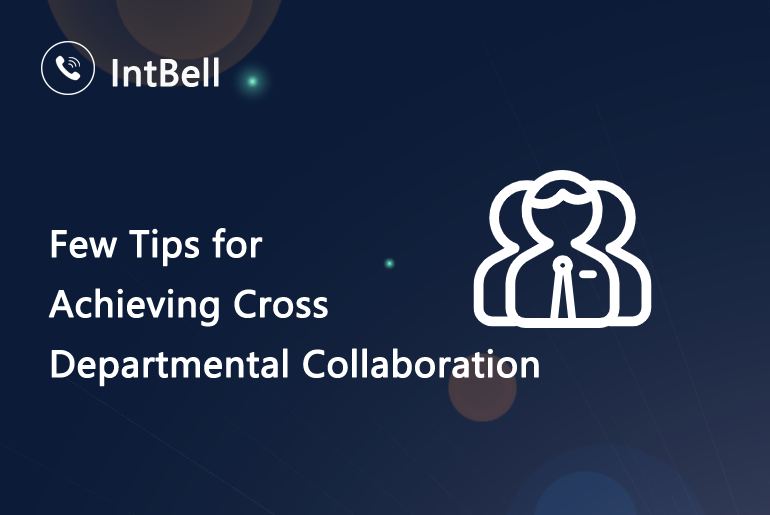 Regard of size, every company and every team have different department divisions, and departments can easily fall into their areas of expertise. Focusing on one's major is certainly helpful for the development of a company or team, but if it goes too far and do not consider the importance of collaboration between departments. It often leaves them in a difficult position to take on roles that are not suitable for them.
What is cross-departmental collaboration?
Before implementing cross-departmental collaboration, we need to know: What is cross departmental collaboration?It's quite understandable that people in the same department have the same professional field. They can complete one part or one process of a project, other parts or processes need to be completed by departments of other professional fields. That's why cross-department collaboration is needed.You might say: It's easy, each department focuses on finishing its part and then move on to the next.This idea for a project is often fatal. Each department is not "island", they are responsible for the section that contains the efforts of other departments. In accordance with the personal view to understand the work in other areas of expertise will only make the project hard to work in the department, it could be more serious that it may leads to the contradiction between departments.
Cross-department collaboration eliminates "isolated islands". It brings all department together to improve work efficiency and run in with each other through mutual communication and cooperation, which is more conducive to the development of the company or the team.
A Few Tips for Cross-departmental Collaboration
Working across departments is great, here are some tips on how to achieve it.
1.Identify the Challenges You Face
This first and most important step in working across departments is to figure out what challenges your company or team is facing. What are the obstacles holding you back?We should know that people in various professional fields generally have similar characteristics. For example, people in technical departments tend to be less sociable and not central leaders in group work.Besides, it should be noted that different areas of expertise often have different terms, and these challenges often affect cross-departmental collaboration.
2.Set Common Goals
Cross-departmental collaboration is generated for the realization of the common goal. It cannot be the communication between departments without any basis of purpose, which is worse than all departments working towards the same goal in an isolated island. goal should be clearly defined in the early stage of departmental collaboration, and there should be specific implementation methods and deadlines to avoid confusion that caused by unclear goals in the later stage of collaboration.
3.Explore Cross-functional Collaboration
When you determine that you need your company or team to collaborate across departments, exploring a path to collaborate between departments.Your team members or your employees are unfamiliar with how business works in other departments, they will not magically figure out how to work together.Different people have different ideas about the same goal, and different departments have their own workflow. What you need to do is learn how the departments work and let them learn how to work together as a group.However, you can't have a one-size-fits-all approach. You can't have your company or team members all thinking the same way. After all, different ideas and skills are what make the project workflow work so well.
Understand each person's role in each department and outline the steps your cross-functional team needs to take to brainstorm and communicate.
4.Use Project Management Tools
A good project management tool is very important for a cross-departmental project. It acts as a central hub and provides you with a dedicated project management space that can easily help you complete your project. There are many project management tools that allow you to create and assign tasks without worrying about boundaries. At the same time, you can also check the progress of each department or each personnel at any time to follow up.
5.Use IntBell to Enhance Communication
The successful completion of a project is bound to require good communication, especially for colleagues in different departments who do not have much communication at ordinary time. That's why a dedicated work communication tool is needed. IntBell allows your team members to break down communication barriers and easily communicate with colleagues on one platform. Whether they're in the office or out of the office, whether they're using a smartphone or a computer, they can take advantage of IntBell to complete communication questions at work.
With IntBell, your team members can make calls, send and receive text messages and set their own status, facilitating cross-functional collaboration.
These are some of our suggestions for cross-departmental collaboration. Apply them to your team to help it reach its full potential.