Thank you for reading this article, which will solve the problem of how to purchase a number.
The purchase number requires real-name authentication. If the real-name verification is not carried out, the phone number cannot be purchased.
If you need to know how to perform real-name authentication, you can move to the article How to perform real-name authentication.
First of all,find the Buy Number button on the Home page and click to enter it.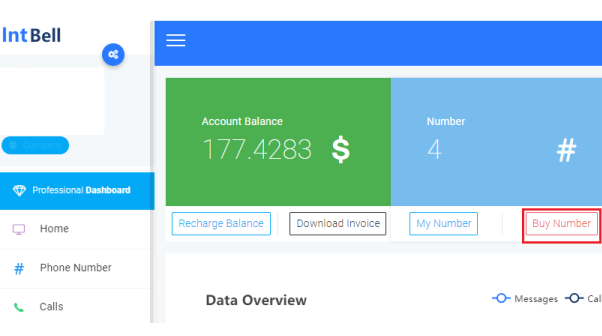 Otherwise,click Phone Number to enter the Buy Number page.
On this page, select the type of number you want to purchase and click Search, then click the shopping cart icon to complete the purchase number operation after you have selected the number.